The Strangers' Bar, although a compact watering hole deep in the heart of the Palace of Westminster, had on tap the widest selection of alcohol of any bar on the estate. It seemed as good a place as any to finish the day at such a late hour, so the House now adjourned, Matthew decided one drink would help him cope with home and the constant looks of disapproval from Sasha.

Not feeling like an audience, Matthew hoped the narrow, cosy bar might be quiet, but a group of Labour MPs were occupying the tall bar tables, relaxation and humour mingling with some of the cheapest pints in London. Strangers' was so small Matthew suddenly felt a little claustrophobic, but before he could change his mind, his eyes drifting from the MPs to the door as he backed up against the short bar, he heard a voice.

'

I don

't often see you here. In fact, I'm not sure I ever have.' From behind the bar a woman with light mocha skin, dark, soft curls and impeccably dressed in a black skirt suit and red shirt caught his attention. Matthew turned awkwardly, aware he was being watched by a known Labour troublemaker.

'Oh, I think this is probably only my third time in here since my election.' Matthew smiled. His gaze fell upon her face and he was suddenly struck by a peculiar sadness that he had never seen her before now and hoped she couldn't smell the cigarette smoke. He had officially given up but the odd one here and there kept his nerves a little steadier.

'Well I won't ask what's brought you here tonight. So what's your poison, then?'

'Erm, just a Scotch, please, a single. Still got to get myself home somehow in this weather,' Matthew said, sliding onto a stool and waving towards the Commons Terrace.

'In that case, the drink's on the house, or the taxpayer, whichever you prefer. I'm Hannah, by the way.'

'I can see that by your name badge,' Matthew replied. 'And can you just do that? Give me a free drink?'

'Probably not, but I am in charge today, and you look like you need it.' Hannah produced a wry smile, placing the drink in front of him.

Hannah shrugged. 'OK, pay then if you like.'

'I'll pay for a pack of peanuts.' Matthew twirled the drink on the mat.

'Isn't that what you lot pay your interns?'

Matthew noticed Hannah seemed quite young to be a manager, probably in her mid-thirties at most, but then everyone these days seemed young, either Michaels or Olivias, and recently he felt his years more than ever. He indulged in a little furtive observation, watching Hannah's slim fingers polish up a shot glass, her hair brushing her shoulders as she worked. She was certainly attractive. Her gaze caught his eye then she looked away, as though they shared a guilty secret.

'I'm Matthew, by the way.'

'That's not what the Labour lot calls you, mean bunch,'

Hannah quipped.

'Everyone knows that you're the Tories' "Big I Am", if you don't count Colin Scott, of course. Though something tells me he wouldn't like not to be counted. And as for what they call him...'

'Are you always this rude?' Matthew sipped the drink and munched through the packet of nuts.

'I'm just telling you what people say about you, thought I'd be doing you a favour. And anyway, I gave you a freebie, didn't I?' Hannah gestured to the glass.

'I'm well aware what people say about me, unfortunately,' Matthew said. He felt his phone vibrate but he didn't react. 'I doubt that being compared to a mass-murdering fascist propagandist is meant to be that much of a compliment, though I could be wrong.'

Hannah raised a perfectly plucked eyebrow. 'Oh, I bet you love it more than you let on.' Matthew sniffed, amused by her strangely accurate observation. She seemed far too beautiful to stay working for the refreshment department for long, there was a special quality to her, as though she should be going places, and not just to the dishwasher and back.

'She's a tease, this one,' a fairly short, balding Labour MP called to him with a chuckle, winking at Hannah, who glared at him reproachfully. 'Anyway, the Führer let you off your leash for the night, has he, Herr Doktor?'

Hannah threw Matthew a sympathetic glance, but he saw something else in her eyes he couldn't place.

'Don't listen to this lot.' She began to pull a pint for a colleague who had slid along the bar, invading the relative privacy of their eye contact. Matthew felt disappointed. 'Bloody rowdy bunch, although they certainly do keep me in a job.'

With a private smirk at the continuing taunts from behind him, Matthew tossed a five pound note, by way of a tip, across the counter, stole another glance at Hannah, knocked back the drink then quickly left for home. Sasha, he decided, was unlikely to have waited up.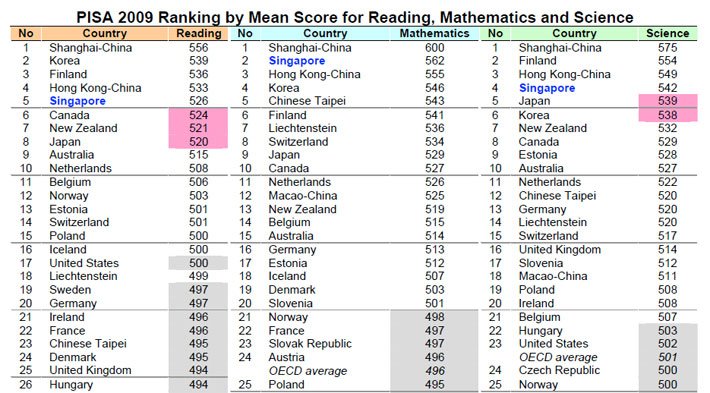 2009 rankings
Sir Charles "Uncle Chas" Barry