California's Lorraine Devon Wilke has packed an awful lot into her life and she shows no signs of stopping
The third-eldest sibling of eleven, she packed her bags and hit the road as a travelling rock singer in the big-haired eighties, carrying her camera with her, before settling down to marriage, motherhood and a life of popular bloggery, including her current stint working for the Huffington Post.
Her list of past achievements and current work is quite staggering - and she's a delightful person too!
Lorraine is now a novelist writing (in Indie terms), that quiet, shy and vulnerable industry step-child Literary Fiction.
The genre the 101 blogs tell you to avoid like the plague and yet, it's the one area where a reader can find really, really decent writing if you look for it. And Lorraine is a really, really decent writer.
I was introduced to her by Brenda Perlin and received both her short story and novel. The former is a cracking read, but the latter - I am twelve chapters in and I am engrossed is possibly a great book. I had to buy it in paperback.
It's a sweeping, sassy, cynical, redeeming, tricky "Terms of Endearment" type family saga - remember those? - with dialogue so acute you can experience it, a real sense of place, and characters you can see and hear as if they were next to you, the novel deserves a wider audience.
I picked up the Wizphone and interrupted Lorraine while she tapped out her latest blog on a sunkissed veranda overlooking the Pacific Ocean. Here's what she had to say.
Tell us a bit about yourself, Lorraine?
Hi Wiz! I'm one of eleven children (third oldest).
I was born in Chicago, Illinois, which remains one of my all-time favourite cities, but lived most of my childhood in a tiny farm town near the Illinois/Wisconsin border called Richmond.
I remember flying into O Hare and seeing this shot - amazing (Ed).
Later, I hit the road with a rock band, which led me to Los Angeles...
...where I started out as an actress, then launched into another full-time run at rock & roll during the wild and woolly 80s (yes, there are "big hair" pics on my website!).
Website: http://lorrainedevonwilke.com/index.html
The 90s were about indie films (mine and others'), marriage (happy elopement) and family (one son, one stepdaughter); then back to music (more on that in a bit), and always writing (screenplays, articles, songs, books).
Whereabouts in the US do you live?
Home base is Los Angeles (currently the beach community of Playa del Rey), as it's been for most of my adult life, with the recent addendum of a wonderful little place in the hinterlands of northern California, Humboldt County, where my husband and I have a home in the charming Victorian Village of Ferndale, California.
In what genre do you write?
I write in the category I most love to read, Contemporary Literary Fiction.
As a reader, I've always been drawn to real stories of a literary bent, ones that reflect upon or make commentary about life, relationships, family, culture, etc., and so my sensibilities as a writer lean in that same direction.
Stylewise, I tend to interweave drama with humour, mostly because that's the mix I find most often in life (though my recent short story, "She Tumbled Down," is largely all drama). I seek out those unique narratives hidden in the everyday lives of contemporary people.
Tell us about your latest work
Since I mentioned my short story, let me touch on that first: "She Tumbled Down" was inspired by a hit-and-run that occurred in my neighborhood a few years ago, one that hasn't been solved and likely won't be. The street memorial put up by the victim's family remains, even now, and I often walk past it and wonder what kind of person could do such a thing... hit someone then just drive away? "She Tumbled Down" is my imagining of one answer to that question. It's not the specific story of the woman who died in my neighborhood, but it's written in her honor and that of other hit-and-run victims whose deaths will never find justice.
The bigger literary event of the year was After The Sucker Punch, my debut novel published in May of this year.
What is ATSP about and why did you write it? What family sagas influence the novel?
I'd always wanted to write a novel but never felt I had a story that quite fit the medium. Then, several years ago, and many years after my father's death, a journal of his came to my attention, one particularly focused on me -- and not in a very complimentary way (yes, he did use the "failed" word!).
I remember my young son finding it so odd that a father would leave words like that in a journal meant to be read; in fact, he was the first one who said, "You should write a book about this." I gave it some thought, but since I'd had a fairly distant relationship with my father throughout my adult life, his retrospective critique, while hurtful, was not particularly life shattering for me. It was when I brought it up in a women's group I was in at the time, and realized how dramatically it hit others, that the idea of a book was further sparked.
Many people have asked, "How much of the story is true?" A fair question; but despite any correlations, this is most assuredly not a memoir. I wanted the freedom of fiction to create an imagined family and I very much did: in real life we all get along, no one's an alcoholic, and there's not a nun, lawyer, teacher, or lobbyist in the lot!
Basically,
After The Sucker Punch
is about life: sometimes dark and exploratory, sometimes funny and irreverent. It encompasses various themes of significance, specifically the concept of self-acceptance, of grasping your personal truth and not letting anyone dissuade you from it, not even a father. Through the main protagonist, her siblings; her friends, lovers and even jobs, we explore issues of family, faith, cults, creativity, love, and the universal struggle to define oneself against the perceptions of a parent. I hope readers both enjoy – and find provocative – what is ultimately a triumphant journey of self-discovery.
Can you share an extract from the work?
This is the opening chapter and a bit after that, from After The Sucker Punch, setting the stage for all that follows:
January 5, 2002 – the journal of Leo Curzio:
One is obligated by moral duty to love one's child. One is not obligated to like them. A conundrum when it comes to my fourth, my third daughter, Teresa – or Tessa, as she insists we call her now.

Recently I searched through my journals of the past several years looking for an entry about her but could find nothing. Perhaps that's not so strange; she has been an enigma to me since she finished high school. As I look back, it seems her senior year was the pinnacle of her life...from that point on little has happened to bear out her great promise.

Convinced of her own abilities, which do seem apparent or, at the very least, measurable, she decided to try for a job in the movies, TV, or perhaps the recording business out in Hollywood. She insisted that if after two years she had gotten nowhere she would try something else. Well, it's been more than three years and she has nothing to show for it except some amateur acting classes and self-produced plays. In September she will be twenty-five.

So what's the problem with Teresa? For sure, I don't know. She is a great disappointment. Not simply because she's failed up to now, but that endowed with so much talent she hasn't employed it for anything useful and doesn't show signs of improving.
On a day when all she wanted to do was mourn the father so often longed for and buried just hours before, Tessa Curzio sat on the bed in which she was surely conceived and felt posthumously sucker punched. She looked down at the twelve-year-old journal splayed across her lap and realized it truly was a Pandora's box come to life, a dubious gift from a dead man who had little to say while living but clearly plenty upon departure. She snapped it shut and threw it across the room with enough force to shatter her mother's purple vanity lamp.

A clock that followed to the floor doggedly kept ticking time. 5:17 pm.

It was the beginning of the next uncomfortable phase of her life.
There is also a very artfully produced (by Tom Amandes) book trailer for After The Sucker Punch that offers a visual synopsis of the story that's quite compelling...
What's been the highlight of your time in Independent Fiction? And what don't you like about it?
The highlight, definitely, was the actual creation of ATSP for publishing. Putting together a book, as opposed to just chasing after a publisher, was a new experience that came with quite a learning curve... which was both terrifying and exhilarating for me at the time! As I went through the process of rewriting, editing, formatting, working with a designer (Grace Amandes) on the cover (which I love), I felt like I was building a dream house... one that would be exactly as I pictured it.
And, then, GETTING IT PUBLISHED... amazing!
In a world where traditional publishing makes it profoundly difficult for an unknown author not working in a formulaic genre (i.e. vampires, zombies, romance, or SMBD) to get published, the sheer empowerment and pleasure of being able to create the book I wanted, and then put it up where readers from all over the world could access it, was creatively life-changing. From there, all else springs!
And what I don't like about indie publishing? A couple of things:
First, it's difficult, frankly, to do everything yourself. As savvy and capable as I am with marketing and promotion, there's just the sheer volume of tasks related to breaking a book, particularly in this uber-saturated marketplace, which makes that process exhausting at times. I'm relentless and enthusiastic, but after five months on my own, I'm currently in conversation with a publicist to hopefully join me in the endeavour!
Second, I'm not fond of the knee-jerk stigmas perpetuated about indie authors as a whole by some mainstream media, various publishing platforms, and select book bloggers (happily, not you!), too many of whom marginalize and rebuff all self-published authors as amateurs willing to put out poorly written, unedited pap to which Mom, Dad, and BFFs will award 5-star reviews.
But, then again... I also don't like that too many self-published authors prove them right!
We indie authors are the only ones who can change that scenario and the only way we do it is by holding ourselves to the highest possible standards in, both, the excellence of what we write and the professionalism of what we deliver to the marketplace.
Hear Lorraine ponder political issues HERE
I've covered this paradox surrounding "judgmental media vs. indie authors" on my blog and other places, and hope, given changing attitudes and the critical mass of like-minded authors writing on the topic, the industry as a whole steps up to raise the bar... and media takes notice! We'll see how that goes in the next few years.
Lorraine's blog at huffingtonpost.com
You were the lead singer in a band. Loads of us would have loved to do that!
ROCK & ROLL!! Yes... thank you for asking; I was a lead singer for many years. A true creative high point in pretty much every way imaginable!
I mentioned the 80s earlier: that's when I found the musical mentors with whom I conceived an original project called DEVON, a soul/new wave band that did it up big for most of the decade.
M
y most recent foray was with a blues/rock project called
Road To Blue
... which morphed into an original project under my name... which culminated in an original CD,
Somewhere On the Way
, a true labour of love and a solid example of my sensibilities as a singer/songwriter. It's available on iTunes and CDBaby, so hop on over to my site if you're interested.
http://www.lorrainedevonwilke.com/music.html
[And FYI: in an interesting bit of mixed media, one of the songs from the CD is part of the epilogue of After the Sucker Punch as a free download... now how fun is that?!)
How seriously do you take your photography?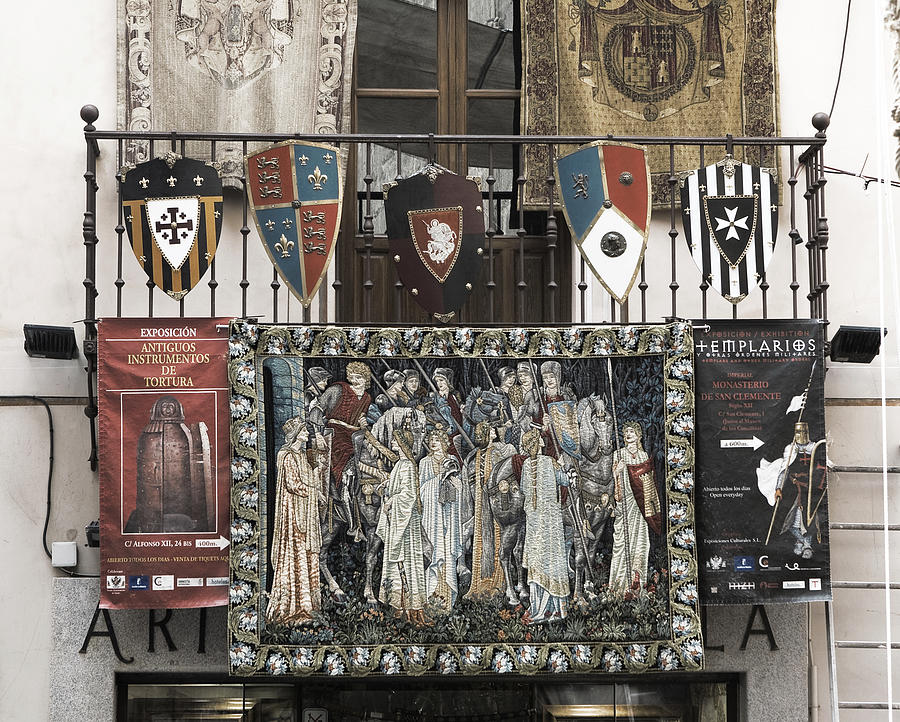 Very. One of my images was recently chosen for a traveling exhibit for the amazing group called The Peace Project, and just this week a piece of mine was jury-selected for YourDaily Photograph, a collectors' site managed by the very prestigious Duncan Miller Gallery in LA.
I still take my camera wherever I go, shooting and uploading new work when I can.
Give me your favourite a) two books, b) CD and C) DVD
Damn, I'm terrible at these "favourite" things, but I'll do my best to hone down the list! But know that these come with the caveat that they are some of my favourites, not necessary the favourites (I don't think I could possibly be quite that selective!).
Books: To Kill A Mockingbird by Harper Lee
and Middlesex by Jeffrey Eugenides
CD: Joni Mitchell's Blue - I know every word, breath and harmony!
DVD: Still Crazy – It was my go-to gift DVD for years, particularly for anyone with an appreciation for rock bands and growing older!
Invite one author, one musician and one actor to dinner. And what would you eat?
The author would be Dave Eggers (I like his books and his mission statement), the musician, George Harrison (my favourite Beatle);
the actor, Gregory Peck (the man everyone wanted to be their father).
... and can I add Maggie Gyllenhaal (I just binge-watched
The Honourable Woman
and she blew my mind!!).
Wiz's favourite MG role - Crazy Heart
That's quite a fabulous crowd, isn't it?
We'd sit around the table at my house with some great blues, a fire going, and the sun setting, eating a Greek meal of roasted lamb with mint jelly, rice pilaf, Greek salad, crusty wheat bread, and baklava, all made by my grandmother, who'd have come down from the heavens to get it done right.
Finally, what do fans of Lorraine Devon Wilke have to look forward to in 2014?
I'd hoped to have a collection of my published essays (Sass & Sensibility... a Collection of Essays by Lorraine Devon Wilke)
My goal for the rest of 2014 is to continue to give After The Sucker Punch the necessary push to keep it advancing in terms of sales and promotion, as well as get this next novel done.
Novel #2 should be ready to go by the first quarter. Working title: Woman Between the Lines, "an anti-romantic comedy/drama about a recently dumped 33-year-old portrait photographer who sets off to find his ailing father's first love, convinced she carries the key to happiness for them all."
I'll continue to write for The Huffington Post and the various other publishers I work for; keep my blogs going
AfterTheSuckerPunch.com
My Adventures in Independent Publishing and Rock+Paper+Music
Sass & Sensibility from Lorraine Devon Wilke
hopefully find a few places to get up and sing, and, of course, sling the camera over my shoulder on some travels I've got in mind.
I can always be found at
info@lorrainedevonwilke.com
Lorraine, it has been a pleasure to speak to you around the Cauldron and I wish you all the best in the coming year.
Thanks so much, Mark, for inviting me to visit you and your readers around the Cauldron. I had a blast answering your questions and hope your readers enjoy the glimpse.
Buy Lorraine's work HERE
UK: http://www.amazon.co.uk/Lorraine-Devon-Wilke/e/B00K2ZOLSA/ref=sr_tc_2_0?qid=1413186082&sr=1-2-ent
US: http://www.amazon.com/Lorraine-Devon-Wilke/e/B00K2ZOLSA/ref=sr_tc_2_0?qid=1413186082&sr=1-2-ent
Contact Lorraine:
http://www.huffingtonpost.com/lorraine-devon-wilke/
Facebook. https://www.facebook.com/lorrainedevonwilke
Website. http://www.lorrainedevonwilke.com/index.html
Twitter. @LorraineDWilke
Goodreads. https://www.goodreads.com/author/show/8185626.Lorraine_Devon_Wilke
Google Plus.
https://plus.google.com/+LorraineDevonWilke/posts