In the midst of crashing waves, howling winds, communication breakdown and the paranoid anxiety of BST's lost hour, the Wizphone finally managed to connect with the resplendent abode of Anabelle Bryant, popular New Jersey based historical romance author.
A published author for e-powerhouse Carina, and American rose-petal leviathan, Harlequin, Anabelle has been tipped by many insiders for a lofty position in the romance rankings and with her, er, striking and (some might say) saucy covers guaranteed to grab the attention of a rabid, intensely loyal, romance readership desperate for more tales of the Happy Ever After, who would bet against her?
A
s she reclined on her chaise longue making notes in the ledger for her latest Regency epic, we had a natter. Here's what she had to say.
Tell us a bit about yourself, Anabelle?
I've always been a writer at heart, keeping journals from a very young age, but I chose education for my career and I don't regret it at all. Still, the desire to be published never went away and I began writing romance soon after I finished college. I enjoy travelling, taking photos and most creative endeavours.
When Carina decided to publish To Love A Wicked Scoundrel it was the realization of a long sought dream. I never imagined it would become a best-seller in three weeks.
Most people in the UK know New Jersey from top TV show, The Sopranos. Are you a fan? Is it like The Sopranos where you live?
I live near Princeton, so my surroundings are the complete opposite of the Soprano way of life, but you don't need to drive too far for it to be true, considering New Jersey is such a small state.
When Jersey Shore and Jersey Housewives became popular a few years back, I cringed. The people on that program no way resembled anyone I've ever met in New Jersey. I hope the rest of the world doesn't wrongly judge my state by the exaggerated depictions on television.
Tell us about your latest work
I am very much in love with my hero right now. His novel will begin a trilogy of historical romances that are a departure from the typical recipe for regency fiction.
Each of these heroes approaches love in an unusual manner with deep secrecy and definite hardship. I'm almost finished with book one, and the next two are itching to be written.
Can you share an extract from "
To Love A Wicked Scoundrel"
His voice dropped low, a sultry, sinful command, and Isabelle knew she should never have allowed their little talk to become personal. However, she did not object when he reached for her and clasped her hand, pulling her past the marble sculptures in the center of the chamber and further, to a concealed door at the back of the room.
He drew her inside and latched the lock. She swallowed with nervousness and her eyes darted across the dim lit storage room. Works of art littered the walls and floor, and a desk filled one corner, but she had no time to consider it further. His strong fingers turned her shoulder, and Constantine brought her against his length in one fluid motion.
"I have wanted to do this since the first time I spied you in Lord Rochester's study."
He held her, their bodies pressed together at the most intimate places and Isabelle's breath came hard and fast.
"You confuse me." Her words shook with emotion, or fear, or the unfamiliar rush of desire that pooled within her, but she did not look away from his crystal gaze, shimmering with heat and promise in the broken candlelight.
"Am I a riddle to solve, my sweet?"
She could never confess her pathetic secret, she believed him the answer to every question of her heart. His voice, low pitched, rich and silky, proved a lethal combination of wickedness and handsomeness and his uttered endearment caused all logical though to dissipate, turning her into a quivering mass of foolishness. A silent warning reminded of his skill to charm and disarm, but Isabelle believed she engaged the real man who existed behind the dashing tailoring and fabulously good looks.
"Tell me what you want, my lovely. I know you feel as I do." He tangled his fingers in her hair to knock loose the pins and unravel its length. "Your hair is magnificent." He touched a silken strand to his lips. "It is a crime you keep it hidden from view."
Isabelle's heart beat heavily as her thoughts scattered like the hairpins that littered the floor. When had he removed his gloves? How had they become embraced in a dark room behind a locked door?
"Tell me, what it is you desire?"
His eyes seared into her, while his clever tongue and honeyed words decimated her sensibility. All intellect fled on a wave of concupiscence, the intense yearning enthralling. She trembled, her body pressed to his, her skirts pushed to the side as he held her in a tight embrace against his hard length. Her gown whispered impatiently against his trousers and every point of contact, no matter the layers of superfine or silk, burned with heat and ignited her blood.
"Constantine." His name came out on a broken plea, but for what she begged she had no idea.
"Tell me, Isabelle. Do you want what I do?"
He whispered kisses across her temple with stunning delicacy, to belie the intensity of his words or fervor of his embrace. She trembled at the contact of his mouth on her skin as his soft lips caressed her with extreme care and left a trail of dizzying pleasure in their wake.
"I want to kiss you. To taste your mouth, those delicious rosebud lips, long and thoroughly, and discover the flavor of your kiss, the secrets of your beautiful body, every curve, every softness..." He broke off, although his hold on her did not lessen in the least.
Isabelle's mind whirled. She had no way to make sense of the carnal images he suggested, and her body reacted, flooded with desire as he continued to whisper and paint vivid pictures of sensuality that persisted and demanded attention. She knew of the pleasures men and women enjoyed, but to hear them in explicit detail, while Constantine held her captive against his heated body was achingly exquisite. And definitely wrong. She needed to stop him, but a wicked part of her, a part she never knew existed, taunted that her entire life she'd been told she was wrong in every way. Why not surrender to an opportunity for adventure?
You are studying for a Doctorate. Where do you find the time to write?
Time for writing is usually stolen. Mornings work best, but anytime I have the energy or inspiration will do. One luxury of teaching is having frequent holidays and the summer months free. Most of my writing happens on long weekends and during the summer.
I also participate in JeRoWriMo (
Jersey Romance Writing Month
) where we are challenged to write 30,000 words in one month. I've been able to complete the challenge for two years now.
Why do you write about Regency England, with its rakes, ne'er do wells and rascals? What is the appeal?
Arguably Stanley Kubrick's best film bar The Shining.
Adaptation of Thackeray's sprawling
regency saga Barry Lyndon
Clever question because that is the reason I write Regency. Aristocratic bad-boys hold immense appeal. Dukes who break rules, earls who abuse their power to win a woman's heart, – it all spells romance to me. Joined with the backdrop of masquerades, elaborate gardens and opulent estates, fashion, etiquette, stop me, please. My list will keep going.
Who are your go-to authors when you are researching the period?
I've learned so much from reading my favourite historical authors. Loretta Chase, Eloisa James, Sherry Thomas; they are all magnificent writers.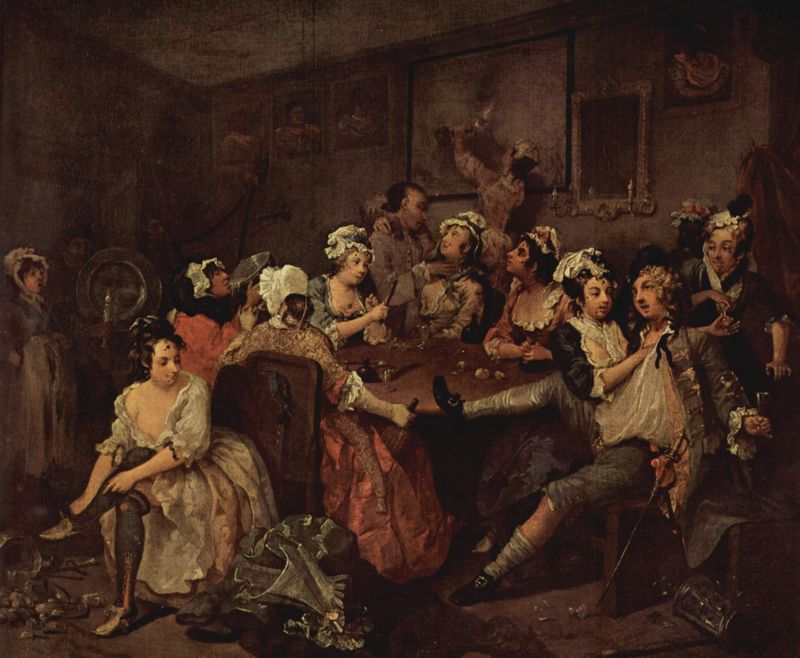 A Rake's Progress - William Hogarth
I do a lot of research and reading about the time period and own some excellent resource books. I like little known facts or oddities. They are fun to work into a story.
Is there a crisis in historical romance?
Critics have long spoken out against romance. The newest hype is that historical romance is deader than the time periods between the pages, but critics are wrong.
Historical romance has the third largest portion of the genre market, the top selling section in the book store and earned 1.079 billion dollars last year. I have the latest issue
Romance Writers Report
with these facts on my desk, and it's true. Historical romance is not going anywhere. It has serious, loyal fans.
Your work is highly rated, I hear, at Carina. How difficult has it been to get the word out about Anabelle Bryant?
Once I secured a contract I made a commitment to my authorship. I developed a website, joined all kinds of social media and ordered swag. I do personal appearances and attend conferences and literally think about my career as an author all the time...yet it's still challenging to get the word out.
The market is huge and competition is fierce. The old saying of "just write a good book" still rings true as the greatest influence for becoming well known.
Is Happy Ever After a cop out bearing in mind the complex world in which we live? As authors, shouldn't we be reflecting a world where things don't work out like that?
Well, I know there are books out there that represent a realistic view of the world because I've purchased them and have been sorely disappointed. I read for escape. I want to be transported to another time where I can meet characters who might be from 200 years ago, but face the same emotional challenges I experience.
"The happily ever after is a guarantee in a romance novel. No matter how fraught the emotional turmoil within the plot, the reader knows in the end there will a satisfying resolution. In my opinion, it makes the reading ever more enjoyable. But then again, I've been known to daydream a lot."
I flew over New Jersey in 2006 on the way to Houston. As I came into land at JFK, I have never seen so many swimming pools. Is this the case or was it an optical illusion. Do you have a pool?
I do have a pool. You caught me, yes. Summer is short lived in New Jersey. We want to enjoy every possible minute. The beaches are wonderful here...but often crowded.
No one can complain about coming home from work and slipping into the pool for an hour.
Give us your favourite a) two books b) DVD and c) CD
I'm a lover of the classics. The Scarlet Letter, anything Shakespeare, Fahrenheit 451, Alice in Wonderland.
My favourite movies are all romantic:
Sense & Sensibility, Emma, Persuasion, The Holiday
and music...Aerosmith
Give us an author to watch out for in the coming year.
I'd be remiss if I didn't mention the Carina authors. Carina is building an impressive inventory of romance writers. If you visit their website, there is a little bit of something for everyone. Paranormal, Time Travel, Romantic Comedy, Suspense and Historical.
Finally, what do fans of Anabelle Bryant have to look forward to in 2015
I'm so excited for 2015! Harlequin has signed me for three more historical romances and the first will release in January.
I attend conferences and make appearances at libraries and book clubs. I also enjoy talking to my fans on Facebook, Twitter and Pinterest. It's going to be a busy year...but busy in the best way.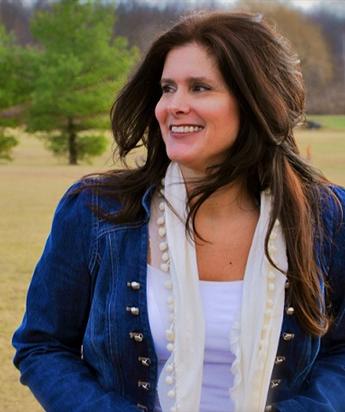 Anabelle, it's been a pleasure to meet you and I wish you and your readers a prosperous and successful 2o15
Thank you, Wiz. I've really enjoyed it!
TO LOVE A WICKED SCOUNDREL