Last week, on one of Twitter's many Share Days, I noticed a blog called Heroine Chic written by one Catherine Hokin. I know very little about her - as much as you do - but was extremely taken with the blog. It's wit, humour, subtext and clarity of language was notable. Once I discovered she was an author - whose book is due to be released shortly - I contacted her and arranged a natter on the Wizphone. A native of Glasgow (where this week, the iconic Kings Cafe was taken over and turned into a burger joint), I learned loads about her. Here is what she had to say.
Tell us about yourself, Catherine
Delighted to be at the cauldron - given that I once wrote a thesis on witchcraft, it seems a good place to be! I live in Glasgow, have 3 kids of varying sizes but all bigger than me and run my a business with my husband. In previous incarnations I've been a teacher, a political speech writer and a marketing drone.
I'm married to a Chicago boy who understands that creativity depends on regular supplies of chocolate and Honey Jack.
https://www.catherinehokin.com - incuding "Twisted" short stories #Follow
Whereabouts are you from?
The Lake District via a Liverpool family. The main thing that living in the country taught me was that I love living in cities.
Have you been writing and blogging long, or is this new?
I started blogging in December 2014 in a blatant attempt to build an audience for my about-to-be-published novel – I hadn't realised how much fun it would be. I've tried different styles of writing on and off for years but it all started properly in January 2014 when I realised I had to stop treating becoming an author as a pipe-dream and really give it a shot.
Catherine's Excellent Heroine Chic Blog
What have you written? What's your latest work?
I have my first novel out this year with Yolk Publishing – it's historical fiction, is called 'Blood and Roses' and is about Margaret of Anjou, one of the key protagonists in the Wars of the Roses.
Getting an actual proper publishing contract was amazing, I still don't quite believe it. I've also started writing short stories – one of them was chosen as runner up for the 2014 Prolitzer Prize, the best name ever which I make sure to mis-pronounce on a regular basis.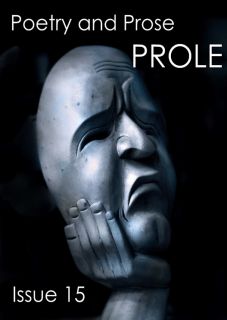 This is only temporary and has been described as looking like a 1970s gardening catalogue - (ha ha ha - Ed) - trust me there's more blood than roses in the real thing. There's an extract from the published short
'Now You See Me'
at my website
Are you flamboyant and productive? Or methodical and considered?
I'm passionate about writing but the best advice I was given was to treat it like a job if you want to make it real – I have 2 or 3 things on the go at once so there's always something to write and I don't need to wait for inspiration. Once I start writing, all kinds of writing starts.
What challenges are you facing as an author and a blogger? How are you overcoming them?
The challenge for any writer is to get people to read what you write, otherwise it's just marks on a page. I was lucky that I got an agent interested enough in the first draft of 'Blood and Roses' to give me loads of input into what wasn't working. Three redrafts later it got picked up by a publisher. As a blogger, again it's about getting heard among the noise – I've found Twitter invaluable and there's a great community there if you engage, #Sunday Blog Share and #Monday Blog have been fantastic for routing traffic. And try to write like a reader – I'm still learning.
Why did you remove unrepentant leftie from your Twitter profile? Have you converted to UKIP?
Ha ha – not even if hell froze over! I just wanted to mix the message up and didn't want to be accused of jumping on the bandwagon that is the 50 shades of grey of current electioneering. Damn, just jumped on another bandwagon…
I've always been fascinated by death customs – where I come from there is an old tradition of sin-eating where you basically paid someone to eat a cake at a funeral which contained the dead person's sins.
Awesome. When I was teaching literature, I taught a lot of South American magical realism – this led to a study of Day of the Dead rituals and the art associated with it, a lot of which seemed to involved skeletons in sequins. I've been hooked ever since.
Three favourite books, two favourite CDs and favourite film
So hard to choose!
Current film
Invite a) one comedian b) one writer and c) one inspirational figure to dinner, chez vous. And what food theme would you choose?
I'm going to cheat – my comedian is TinaFey&AmyPoehler who I have decided is now one entity, my writer is Will Self and my inspirational figure is Charles Rennie Mckintosh (not Frank Zappa who my daughter once mistook him for)
They are all wonderfully opinionated so I decided the food theme should be 'Eat Your Words'. Left to me that would be three courses of alphabetti spaghetti so I'm going to call on the services of Heston Blumenthal and ask him to do one of his amazing feasts. I imagine something involving breakfast foods and lemons for my comedians (tv show gag), that is beautifully constructed for Mr Mackintosh and has something absurd like a cockatrice for Mr Words.
What does 2015 have in store for readers and supporters of Catherine Hokin
The publication of my novel 'Blood and Roses' by Yolk Publishing
Lots more recasting of tv, film, literature and life in general at Heroine Chic – the idea is to keep it funny but also make some serious points about the way women are portrayed in the media and society. I do like a rant.
Catherine's Excellent Heroine Chic Blog
Lots more engagement with fellow writers – I've done a couple of reviews and it's a real pleasure to be asked – and lots more attempts to turn this mad craft of writing into something resembling a proper job so I don't have to keep going to the proper job.
Catherine, thank you for coming around the Cauldron and I wish you all the best for the future.
Cheers, Wiz.
Follow Catherine on Twitter:
https://twitter.com/cathokin