Sarah Tipper by Bernie Galweski
This week, humourist and insane metal fan Sarah Tipper joins us once more to celebrate the release of her fourth book, The Very Metal Diary of Cleo Howard.
Sarah attracted a cult following for her Eviscerated Panda trilogy, which has featured around the Cauldron before, but with this latest book, methinks, with some luck, she could attract a wider audience
Have a check of the preview on Amazon - the Wizard found it very amusing. A Psychologist by education, and scientist by trade, I contacted her on the Wizphone as she squinted into a microscope in an underground laboratory in deepest Oxfordshire. Here's what she had to say.
Tell Wizardwatchers a bit about yourself, Sarah?
Hmmm, where to start? I have two Psychology degrees, I live in Oxford, I like making chili con cottage pie, I think sunrises are over rated, I can almost creep up on people from the front, on a good day I might walk past three cats that miaow to greet me, I get rid of unwanted doorstep callers by smiling and telling them I won't take up any more of their time. One of my favourite smells is coconut, I can't make pastry but this has not held me back and the tune my doorbell plays is The Can Can.
I do have a more traditional biography on my Amazon author page.
Sarah's er, much more traditional bio!
Sarah at Cadburyworld
What has happened to your multi-coloured hair? Have you a job interview?
I still have the flamboyant flamingo pink hair, I just like to use photos of my natural gingerness online sometimes. The biggest fans of my pink hair seem to be toddlers and older gentlemen. Toddlers tend to say "Look Mum, Barbie hair" while the older chaps tell me I brighten the place up.
I'll probably go back to ginger soon because I do like my natural colour and I am the world's worse fidget (and the world's worst exaggerator) so sitting still in the hairdresser reading about Peter Andre drives me a bit mad.
Albert Lynch of Cowley. As big a fan of flourescent hair as
you can get.
"I once went to a job interview in black velvet flares, an Ozzy Osbourne T-shirt and a studded dog collar. I got the job, which was for a very groovy greetings card company. I now work in a laboratory, doing cancer research which apart from writing is my big passion".
Popular novel about, er, a rock star
In what genre do you write?
Some call it rock fiction, although I would call it metal fiction. Actually I like to be included in any genre, I'm friendly like that ;)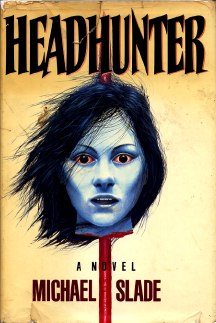 One of the few trad novels out there
about metal bands
Tell us about your latest work.
My latest work is The Very Metal Diary Of Cleo Howard.
Cleo is one of the main characters from my
Eviscerated Panda Trilogy
.
When Cleo was fifteen years old it was music and her mates who kept her sane through school and a family break up.
Writing this diary was a lot of fun, it involved drinking Malibu for research purposes and buying a Viennetta (which I think has become less ornate than in previous years, but perhaps I have just become too sophisticated to appreciate it as much as I used to).
"When you're forty teenage angst is a lot more bearable. I'd like to think this book is part metal appreciation and part sex education. It's a snapshot of both the year 1997 and of the mind of a fifteen year old girl".
A rare film about fame and bands
What are the challenges in writing diary-based fiction. And what are the challenges in writing comedy? I find that incredibly difficult to write.
Repetitiveness is a challenge when writing diary based fiction, also writing the diary of a fifteen year old has the constraint that your life at this age is fairly timetabled and rigid, you can (and do) kick against it, but there it is. The fun thing about a diary format is that you can include a variety of writing. There are lists, three poems and a recipe in Cleo's diary. Two of the poems are terrible.
Classic seventies film about a rock star, with one of the
finest soundtracks of a music film ever. If anyone has a
CD of this, contact the Ed in the comments.
When it comes to writing comedy I just write what amuses me. I like silliness and mild rudeness, very gentle comedy, like that of the TV programme "Open All Hours".
Were you a fan of Adrian Mole? Are there comparisons with Cleo Howard that readers can make? Was there another inspiration for the book?
I was a massive Adrian Mole fan, in fact I love everything Sue Townsend has written. When she first started writing she was too shy to show her work to anyone. I'm so glad she got over this. I am also a huge fan of Rae Earl's My Mad Fat Teenage Diary.
As well as books a couple of TV programmes made me want to write Cleo's diary; Kathy Burke's Walking And Talking which features some great punk music and Home Time by Emma Fryer and Neil Edmond which captures the nineties beautifully.
Sue Townsend
Cleo shares some features with Adrian Mole and with many other teenagers; the frustrations of family life, of wanting your maturity acknowledged, of wanting success with the opposite gender.
A fanatic Sue Townsend fan holds you up at gunpoint at a Motorhead tribute night at the Dog and Duck.
You are taken to an abandoned farm just outside Reading and left to rot over the weekend. You discover a sack.
Inside are a book, a CD a DVD and a big bar of chocolate. What would you like them to be?
My mother warned me that hanging out at the Dog and Duck would lead to trouble, but at least I heard some great music before my farm based captivity.
My favourite ever Motorhead song. Limb from Limb
The book I find in the sack is Brave New World by Aldous Huxley.
The CD is the self-titled debut album of Down Among The Dead Men,
the DVD is the Rasputin The Mad Monk,
The entire sequence involving Christopher Lee's dance double
the chocolate is Cadbury's Dairy Milk.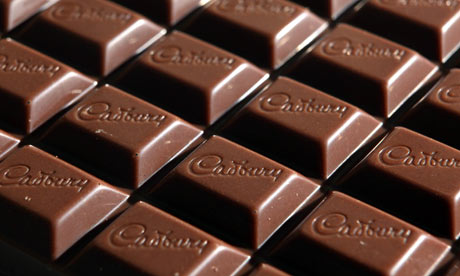 Fantastic choc choc
I enjoy a very pleasant weekend and I train a choir of field mice to sing the whole of AC/DC's Back In Black album in order to get round the only one CD stipulation.
"One of the mice shows an amazing natural talent and learns to do Angus Young's trademark duck walk. A friendly owl brings a scrap of material to make a tie and shorts for Angus mouse and the mouse choir go on tour".
Hahahahaha. I can see it. So, what's been the highlight of your time in Independent Fiction?
There have been a lot of highlights; my Granddad reading the dedication to him in the third volume of the Eviscerated Panda trilogy is the most recent highlight, reviews from metal websites have regularly made my day, a friend telling me she can't read my books before bed because they make her excited and want to go out, another friend who was waiting for a doctor's appointment telling me she read my book while waiting and it felt like she had a friend with her. It's always lovely when someone takes the time to be interested in my writing.
"There are so many books out there so I really do appreciate it when someone takes the time to look at one of mine."
Do you listen to any other type of music? Do you have a secret (embarrassing) like for another genre, like country, or jazz funk?
Jazz funk gives me a nasty rash and country makes me want to start a consciousness raising group for downtrodden women in gingham blouses and jean shorts.
The things that I think people would be surprised to find in my itunes are The Wombles, Russ Abott (I won't hear a word said against the Botster), The Nolans and David Hasslehoff's slightly chilling pop offering "Get In My Car" (above)
Invite one author, one musician and one actor to dinner. And what would you eat?
I'm going to invite you Wiz, (thank you, Sarah :-) )
Dave Mustaine from Megadeth and
Cassandra Peterson (who played Elvira Mistress Of The Dark). This will make you the only non-ginger guest. We're having macaroni cheese and Viennetta.
I imagine our dinner conversation will be varied and lively, a meeting of four great minds. Either that or I'll get star struck and spend all evening giggling. Like Moss from the IT Crowd I get a hot ear when I'm nervous.
Another run out for the Michael the Magnificent sketch from
seminal geek comedy, The IT Crowd, featuring Richard Ayoade (Moss)
Finally, what do fans of Sarah Tipper have to look forward to in 2014?
I'm working on two books currently. One is the fourth volume in the Eviscerated Panda Trilogy, it's called So Far, So Good, So Panda (Douglas Adams wrote a trilogy in four parts so I'm following his lead).
Hahahahahaha....only you, Sarah.
Hahaha. The other is Cleo Howard's next diary, the year is 1998 and she will be sixteen. This will lessen legal and parental controls on her behaviour somewhat. In this year Sunny Delight becomes available in the UK, the Spice Girls continue to be everywhere, much to her horror, and she gets a snowball thrust down her T-shirt.
Sarah, once again, it's been a pleasure to hear from you and all Wizardwatchers wish you the best of luck - and many peaceful nights in the Dog and Duck - in 2014.
Thanks again for this lovely opportunity Wiz, it's much appreciated Xx
Sarah's Most Recent Birthday
Follow Sarah on Twitter https://twitter.com/evisceratedpand
Follow Sarah on Facebook
s
https://www.facebook.com/EvisceratedPanda
Sarah Tipper's Original Interview around the Cauldron
Sarah Spotlighted on Cecilia Spark Blog HERE
Book involving a Norwegian Black Metal
band= allegedly ripped off the Green Wizard title of the same
name which is about a teenage emo (and her mum)
Dinner guest, Dave Mustaine
Panto star David "Cap'n Hook" Hasselhoff.
Adored in Nottingham. And most of Bavaria.