This morning, we hear from well known paranormal (with a nice spot of slap and tickle thrown in for good measure), vampire fiction writer

Gladys Quintal

, once again who is about to release Book 4 in her series of novels.
This one, called Succubus, is by all accounts the best tome yet.
A resident of the West of Australia, she has been a writer for some time and is also an advocate for those misdiagnosed by doctors and also survivors of child abuse. She is an extremely interesting person who is well worth following on social media and better still, worth getting to know.
Taking time out from exploring the local Jarrah Forest, Gladys took off her boots, sat on her hat, and settled down under a tree to talk to me on the Wizphone, the high pitched staccato of kukkaburras and parakeets, the essential musical accompaniment.
Follow @GladysQuintal on Twitter
Tell us about yourself, Gladys, for those who missed you last time out?
Gladys Quintal
I am a mother of 4 and write part-time around my children, usually late at night when they are sleeping and the house is quiet.
I mostly write Dark Paranormal Romance, but have written two non-fiction books as well.
I am an advocate for invisible illnesses and child abuse and am pretty vocal on these subjects, as my friends will tell you!
Whereabouts are you from?
I was born and bred in New Zealand, but have been living in Western Australia since 2007.
Is there a big writing community down under? Or does it get left behind because of the weird time differences?
To be honest, I have no idea! Most writers I have met online and although I have met some very lovely Aussie, Kiwi and UK authors via Facebook and Twitter etc - the majority are definitely from the U.S. We don't have Amazon down under yet which is a bit of a pain too.
Tell us about your new release?
Succubus: An Erotic Companion is Book 4 in The Dream Series.
It is a companion novella really, filling in the gaps again as I did in my 2nd book in the series. I love going back in time and showing the character's history.
Most of my readers love it, although there are a few that get confused and like time to stay in the present - not go back 400yrs.
This one is slightly more on the erotic side too, so I am very interested to see how well it will be received!
Hmmm, naughty.
I'm partial to Succubus stories. I wrote about a Succubus in my giant, but largely overlooked, horror novel, The Ritual.
Yes I did. She's very sexy. I found this at the time.
From "Legends of the Succubus" - What is a Succubus?
The succubus is a demon from legend that supposedly preys on mortal men while he sleeps; a sexual vampire of sorts. The actual name has its origins from late Latin- succuba meaning prostitute, which in turn comes from medieval Latin sub cubaire meaning 'that which lies beneath'. The male version is the incubus (from Latin- 'that which lies above'). There are some sources who claim that the succubus and the incubus are one and the same creature who can change form at will to prey on mortals. In medieval times, the succubus was seen as a fearsome creature who killed her victims by drinking their breath. This is interesting in that, at the time, the breath was seen as a part of the person's spirit, and in doing so, the succubus was thought to be stealing the victim's soul. Later, the habits of the succubus were deemed to of a more sexual than vampiric nature, and this notion probably arose from the change in social climate that saw sexual deviancy as a mortal sin, and so, those who committed such a sin against God, were deserving of their fate in some way.
Anyroad, that's enough of that malarkey. Are you having a party on FB to celebrate your launch? What's on offer?
Yes, Wiz, I am having a release party on December 1st. There will be quizzes and games and chances to win books and swag.
A Dream Series Mug
Succubus paperbacks x 2
eBooks (via Smashwords gifting) of Succubus x 10
Signed Dream Series Bookmarks x10
A set of signed paperbacks of The Man of My Dreams and Be Careful What You Wish For (Original Covers) x2
Life After Hell: Surviving Sexual Abuse paperback x 1
It can be pre-ordered on Smashwords now.
I'll be there, Gladys, with my Wizard's dinner jacket and bottle of Pomagne. Is your pet going?
I have 2 West Highland White terriers named Gus and Molly. I think they would be more of a hindrance than a help lol! Gus would much rather bark at the mailman or laze in the sun, I'm afraid.
Gus/Molly
Which do you prefer - the vampire bits or the erotica in your books? Which would you eliminate if held at gunpoint by evil critics?
I enjoy writing sex scenes, but I am a horror junkie from way back, so the erotic scenes would have to be the first to go. I love writing shocking and gruesome scenes with lots of blood of guts :)
Classic 1970 vampire lesbian erotica - The Vampire Lovers, with
the sumptous Ingrid Pitt and the elfin Maddy Smith. Many young men
of the era class this is one of the most successful hybrids
of vampire and erotica.
What do you find most difficult about being a writer?
Being taken seriously by family and friends! My hubby thinks it is a hobby and that I could be putting my 'spare' time to better use retraining for a real job when Bella (my 2 and a half year old) goes to school and I am sure most of my non-virtual friends are sick to death of seeing my books plastered all over facebook. Most have not even read any of them!
Hahahahahaha...I think a few of us know that feeling, Gladys. Even top writers have that experience...
I guess so. Another one is finding the time to actually write when I am not exhausted is another hurdle.
This photo of your hero Alex O Loughlin will
help you jump the hurdles, Gladys
Are you on Goodreads? Is the site so corrupted by nutters, trolls and biblicidal maniacs, that, really, it should be shut down and restarted?
I am on Goodreads and the trolls are just ridiculous! Why they are allowed to get away with bullying, cos that is essentially what they are doing, is beyond me.
I know of authors that have been targeted so badly that they have given up writing. It is very sad and the fact that readers are allowed to rate books that they haven't even read seems stupid to me. I already have ratings for Succubus and no one but me has read it yet??
and its not just blokes,,,
Moving on from that unfortunate business, I hear you are a huge campaigner for Thyroid misdiagnosis. Tell us about that?
I am. I was very healthy in my 20's and took it for granted, as you do. But things started to go downhill when I got to my thirties. It began with fatigue and a bit of muscle pain that I put down to working too hard. But by my late thirties, I was having serious health problems. I had four miscarriages in a row, high blood pressure that no doctor could explain, terrible reflux, all over body pain, started to pile on the weight and the fatigue was just debilitating.
I have always read a lot and was convinced it was my thyroid - I had every symptom. But doctors would do the blood tests (I had no idea back then about the TSH test) and kept telling me my thyroid was fine. So I was left to try and struggle through.
In 2009 I was diagnosed with Fibromyalgia. Then in 2011 my bp shot up so high that I was rushed to the ER. A young doctor there decided to check my calcium and it came back high. I went online and did a lot of research and practically diagnosed myself with hyperparathyroidism and hypothyroidism.
After a year of fighting doctors and endocrinologists, I ended up going directly to a surgeon and having an enlarged parathryoid gland and half of my thyroid removed last year. I then got copies of all my blood tests over the last few years and found that my thyroid was not fine - my TSH was normal (Thyroid Stimulating Hormone which actually is a pituitary hormone that they use as the standard test to see if your thyroid is working properly...don't get me started on that one!) but my actual thyroid hormones, my FT3 and FT4 were low. So I found doctors that were willing to go beyond the TSH test and have been getting real treatment for the past 6months. I am slowly getting there and doing so much better.
I actually wrote a short story about it, titled: Why Won't Someone Help Me?
What was the last book you read, the last CD you listened to, and the last film you saw?
The last book I read was called Unloched and it was by an Aussie author named Candice Lemon-Scott. It is a story about identical twin girls that were close as children, but a misunderstanding about a boyfriend causes them to drift apart.
One is left to care for a terminally ill and ungrateful mother, while the other moves away and starts a life of her own.
I don't really listen to CD's now - it is more iTunes or Youtube - but the last song was by RedFoo!
He is here in oz at the moment as a judge on X-Factor and he premiered his latest single: Let's Get Ridiculous and I really liked it.
The last film I saw was actually an aussie film. It was called Goddess and was Ronan Keating's *sigh* debut into acting. It is a musical about a housewife that was a singer and misses it terribly.
She is given a webcam by her hubby to keep in contact but ends up using it to broadcast her kitchen tunes around the world. She is picked up by a talent scout and offered fame and fortune. It also stars Laura Michelle Kelly who has an amazing voice.
What meal did you cook last night? Were there any green bits in it?
I actually didn't cook last night - we had McDonalds! It is kind of a tradition now that we go to McDonald's after dropping hubby off at the airport. I do usually cook most nights though and make a big effort to have a good serving of healthy vegetables included!
Yuk! Green bits. So, finally, what do fans of Gladys Quintal have to look forward to in 2014?
I recently released my second non-fiction book titled: Life After Hell: Surviving Sexual Abuse. It is practically my autobiography and the story of my childhood - leading up to February this year when I was able to convict my stepfather after 30years.
I have had this book inside me for years, but needed to find out how the story ended before finishing it.
I will also be starting on the 5th and probably final book in The Dream Series which will carry on from where book 3 ended :)
Gladys, once again, it has been an absolute pleasure talking to you once more and I wish you every success with Succubus and your amazing - and very brave - non-fiction book.
Wiz, the pleasure is all mine. Thank you.
Non-Succubilic (and very nice)
author Gladys Quintal
Infamous South Park Succubus episode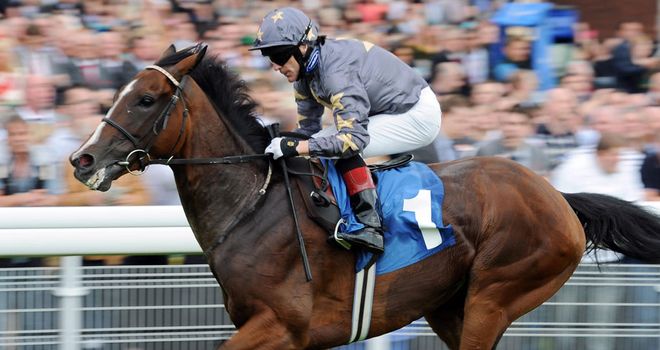 Mount Athos - Melbourne Cup Winner 2013?