As an author, popular Australian Rebecca Raisin wears two significantly different hats, but one hat she wears proudly is the Wizard's Green Pointy Hat she was given the last time she was here. We're glad to have her back.
Riding high on the success of instant romance classic "The Bookshop on the Corner", mother of two Rebecca this time turns comedian and satirist with her pseudonymous creation, Billie Jones.
The Wizard talked to Rebecca
on the Wizphone
about her new novel just after dropping her two rascally boys at school.
Here's what she had to say.
Rebecca Raisin's Original Interview with the Wizard
Rebecca, tell us about Billie Jones. Who is she? WHY is she?
Billie is my alter ego... She's a little zanier than me, swears a lot, and likes surfing.
Billie came about because my publisher wanted to keep my two writing styles separate. Under Rebecca I write sweet romance, and Billie writes satire. It made sense to split the genres, and use a pseudonym so you'll know what style you'll get under each name.
What is Billie's latest work?
Billie's latest is a novel called Mexican Kimono.
Samantha knows what she wants from life – and she's got it! 1.A loving family. OK, her Mum's plan to marry her off to the world's most metrosexual man might not be ideal… but it's only because she cares!2. A great job. Or at least: a job that leaves plenty of time to update Twitter and shop for designer bargains online…3.A credit card, with a very generous limit. So generous that she's just spent over $10,000 on an antique kimono… But suddenly Samantha's charmed life starts to fall apart! From a hair-related fire to losing her job, Sam's facing bad karma – and it all started when she bought that kimono… Sure, it's ridiculous. How could a piece of silk ever bring bad luck? But it can! Because, whether Samantha likes it or not, someone wants to teach her a lesson: it's what's inside that counts.But will Samantha slow down long enough to listen?
Is it comedy? That's a tough genre!
Yes, a comedy! Well, I hope so! My sense of humour is a little wacky, so it could very well be I'm the only one who finds it hilarious! I find it so much easier to write this genre. It just flows so quickly, and I have a lot of fun with the dialogue. The characters verge on the extreme, and all help Sam on her way to becoming (hopefully) a better person.
Are you funny, Rebecca?
Hilarious. Oh, God, it's terrible. So for example, I read a little bit of Mexican Kimono again the other day, and I found a few lines that just killed me. I was doubled over, crying with it all. And Ash goes to me, "What's so funny?" I'm gasping for breath, trying to compose myself so I can read it to him. Every time I start to talk I'm in hysterics again, making it impossible to read it aloud.
So he takes the story from me, and because I've just built it up to this ten minute belly-grabbing moment, he reads it, does an eye roll and says, "There's something wrong with you!" Of course that only makes me laugh more because I totally agree! Ha ha!
How much time do you spend promoting the Billie Jones brand?
I don't spend as much as I should. There's always so much going on with the romance side of things... But, I still spend time tweeting and face-booking for Billie. I like that I can have fun with a different personality. Billie's a little more forthright, and of course, funny.
https://twitter.com/bjoneswrites
What are the problems with writing pseudonymously? And what are the benefits?
Well the first problem was, I couldn't keep it a secret. I tried for a good five minutes but I wanted to explode. So there goes that angle, of this mysterious cool surfer chick from Australia. Now you know it's me, the strange, uncool, Dolly-Parton-loving, scared-of-sharks, girl from Australia. That's still cool, right? Everyone loves Dolly, surely?
The benefits are that I can write what I want to. Both Snake Typhoon! and Mexican Kimono were rejected at first because they didn't suit the style of the Gingerbread Cafe books. But I pushed for them to be published because I have so much fun writing them. They're probably not as PC as they should be, so I always duck for cover when a review comes in, and if anyone picks me up on that, well, it's not my fault...it's all Billie.
You are a published author with Carina UK. Had you not been picked up, would you have self published?
I was going to at one point until I had to apply for that tax number thingy, or whatever that number thing is...eyes glazed over, fell asleep on the laptop. I hate waiting. So nope. Formatting? What is that? It all seemed way too time consuming and technical. I suck at things like that. I'd rather write, and let someone else do all if the snore boring stuff.
In a hundred and fifty words, describe a day in the life of a busy romance author in Australia
She wakes up, a little after noon... oh wait, that's Billie.
I wake up, and I DO NOT immediately check my rankings...
Ha ha ha...
...only weirdos would do that before they've even had coffee. I'm usually roughly awoken at 5am by a six year old asking for chocolate. To buy time I give him my mobile, which he smashes roughly once a month. After a morning of GET DRESSED, WE ARE SO LATE! And a few I am going to put all this Lego in the bin! I drop them at school and count how many hours until it's WINE time. Sad that it's like eight hours away, I write. I ignore the house work, because really, it's never going to get done. And I write about fictional people who I fall in love with. Or about girls who are brave enough to say the things I only think.
You write short books. Is this deliberate?
I just write the story in my mind. Snake Typhoon is only 10K, Mexican Kimono is 55K.
I don't want to pad out a story for the sake of word count. It is what is it, and that's one plus being published with Carina UK, they accept all lengths, so I have a lot of freedom with how I write.
You reached a shortlist for Best Short Romance Novel just lately. How did you fare?
I am the bridesmaid, yet again. I'm sure it was a very close decision but I didn't win ;). I'm not saying we should do a recount or anything... So, third time's a charm, right?
Alan Moore talks about One Million Word Novel, Jerusalem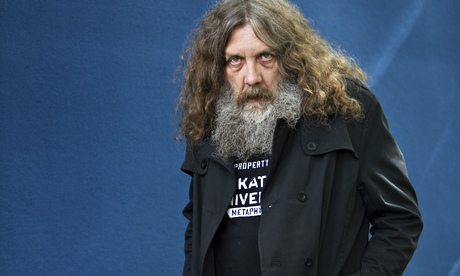 Ulysses by James Joyce is a bestseller each year. Infinite Jest by David Foster Wallace sold over 2 million copies and it is 300,000 words. Genius Alan Moore has just written a 1 million word novel. Are big books coming back. And do you have plans for a big book?
I've heard it's not the size that counts, but how you use it... I mean, like word count ;)
A million word novel would have to be endlessly gripping, not sure I could commit to reading it! It's almost like a marriage, that many words. Nope. Novellas are in, or short novels, if you ask me. And as you can see by my earlier Dolly Parton reference, I'm a huge follower of what's on-trend.
What have you been a) listening to b) watching and c) reading just lately?
I'm listening to Babel by Mumford and Sons.
I love those folky, bearded, angsty guys! I like Broken Crown, it's all dark, and weird, and angry 
Watching... fine. Big Brother. Only because MKR isn't on!
I'm reading Mothers and Daughters by Kylie Ladd and Aussie writer. It's brilliant.
And finally, what's next for Billie Jones - and Rebecca Raisin?
For Billie I'd love to write another story with Kez from Snake Typhoon! I did leave it open for Tarantula Quake...until that very same week I had two spiders in my bed (while I was in it!) on two separate occasions, and one trying to attack me under my dressing gown. I don't know, it kind of felt like a warning...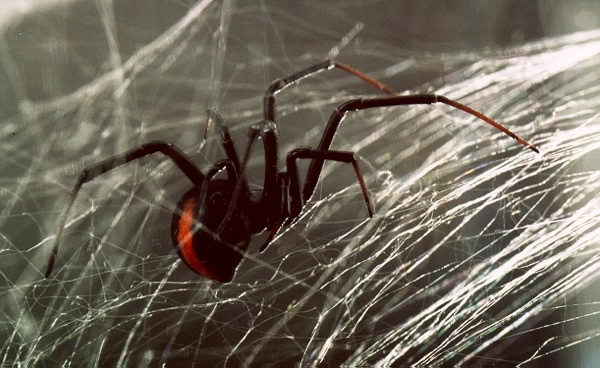 For Rebecca I'm writing a story set at a derelict maple syrup farm. A broody main character with a past he's trying to escape... It's set in the same town as the Gingerbread Cafe books, so while it's a stand alone, you'll see glimpses of the people from the other stories.
One of Carina's top-selling
books - sequel coming soon
Rebecca, its been a pleasure having you around the Cauldron and I am sure that Wizardwatchers will join me in wishing you all the best of luck with Mexican Kimono and all your books!
Wiz, it's been an absolute pleasure! Thank you for having me back.
Buy Rebecca's books - including Mexican Kimono - here:
#FOLLOW Rebecca on Twitter: https://twitter.com/jaxandwillsmum
FOLLOW Rebecca on Facebook https://www.facebook.com/rebecca.raisin.9
Follow Rebecca Raisin on Wordpress: http://rebeccaraisin.wordpress.com/2014/03/31/who-is-wiz-green-and-what-does-he-have-to-do-with-the-night-porter/