Today around the Cauldron, we have UK crime fiction writer Geoffrey West, writer of the Jack Lockwood mysteries and two popular and well reviewed novels, including Doppelganger, which is well worth a look.
I am not a particular devotee of Crime Fiction and I am relishing this one. Geoff is a bloke well worth following on Twitter as he has been there and done that in the writing game - essays, papers, trad publishing - and he also dabbles in creating manuals for such things as Tudor Doll's Houses. I am a big fan of multi-talented people who actually use their gifts, so it was with great delight I interrupted Geoff as he harvested figs from the newly Mediterranean-influenced orchards somewhere in deepest Kent.
Geoffrey's Full Range of Books (Amazon) HERE
Hi Geoff, tell us a little about yourself?
I'm a freelance journalist, author and copy editor/proofreader, and have written and published on Kindle two books in my Jack Lockwood crime series.
You have a big background in publishing. Give us a snapshot of your career.
Thanks for saying so, but it sounds more impressive than it is. Many years ago I was unemployed and struggling and a friend gave me some proofreading work, which I was very grateful for indeed.
After that I managed to get articles in DIY mags taken, learnt a bit about photography, then built on that until I got regular feature writing work for one magazine and wrote the first non fiction book.
Then that mag was taken over in 2006, and I was dropped, so was back to struggling. Then managed to build up a little bit of work, and I'm still trying to find any work I can, meanwhile writing the fiction.
You wear many hats in the writing game. Which is the one that fits best?
Writing crime fiction, I think, though others might disagree!
The best crime fiction TV series of the last
two decades? - The Killing (Ed)
I have just started reading Doppelganger. Love it. Are you a big fan of crime fiction? Who inspired you?
Thanks very much for saying so Mark. Yes, I love crime fiction, though I'd say 'adventure' fiction might be closer to what I like. Robert Goddard and Dick Francis are authors I loved, they specialise in 'man in a mess' stories, and their protagonists are basically decent, likeable people.
People say that Dick Francis books are all similar, but it's not so: he researched a huge gamut of careers and industries, and his heroes are wide and varied, not just ex jockeys.
The Racing Game - Dick Francis
Although sadly he is dead, his son has inherited his talent and writes just as wall as his father. I also loved Raymond Chandler, Tolstoy and Dickens too.
Leo Tolstoy
I understand Doppelganger was nominated for an award?
I'm afraid it wasn't. A previous book I wrote Deadly Contact was short listed for the Debut Dagger competition, organised by the Crime Writers' Association in 2004.
Rathbone and Bruce. Has there ever been a better cinematic
detection partnership?
Oops, I'll have to sack Igor for that poor piece of research! Anyway, who is the cleverest fictional detective of all time?
Philip Marlowe. A great detective.
You are also an accomplished copy editor. What IS copy editing and what skills do you need?
Thanks again Mark. Copy editing is really just seeing someone's book and correcting awkward bits within it – for instance they may not notice the paragraphs are all very short, or they might inadvertently repeat words, or muddle up tenses, or be a bit confusing because of the word order maybe. You should never alter someone's book too much, it must always remain in their words.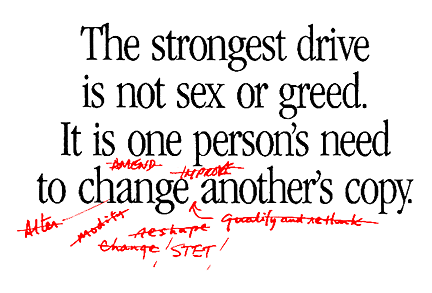 Do you offer your services to the Indie community?
Yes, certainly, but I haven't yet advertised, I'm going to try that soon. I would love to work with other indie writers.
Master Crime Writer, Raymond Chandler
I notice you also write non-fiction books. What are the different challenges you face with that? Which do you prefer as a writer?
I definitely prefer fiction. With nonfiction, the challenges you face are very often presenting facts about a subject you don't really know about, you have to talk to experts and interpret their words. Sometimes other experts disagree with the ones I have spoken to, and trouble can ensue if they complain!
Classic pulp fiction cover from the fifties, written
by the very best of them all, Jim Thompson
A novice writer approaches you and asks you for some advice on writing as a career. From the many roads you have travelled, which road would you guide him down?
I suppose to ask him what really interests him, say if he loves travelling to pursue travel writing, or if he (or she) is passionate about a certain kind of fiction, to do that. I'm certainly no success story, so my advice wouldn't be that valuable anyway.
#FOLLOW https://twitter.com/GeoffreyDWest on Twitter
A despairing designer of dolls houses takes offence at a comment you made on page 114 of your Tudor Dolls House design textbook and seeks redress. You are kidnapped on your way to the Green Man, thrown in a boot, and dumped in an abandoned church in a village just off the A12. You discover a sack. In it are two books, two CD's and a DVD. What would you like them to be?
War and Peace
Mr.Chuckles feels like enjoying a night of high culture with
the classic Russian novel.
A Tale of Two Cities.
Lynyrd Skynyrd ,
Lynyrd Skynyrd on the BBC. 10 minutes long.
1975. I love the seventies, Geoff (Ed)
and Randy Travis, as I love Country music.
DVD?
Maybe Les Miserables, a tremendous film.
Russell Crowe enjoying more plaudits
for Les Mis than he has done for potential
Heaven's Gate - style disaster, Noah
What's your view on offender profiling? Did Paul Britton do for the lot of us, guv?
Jack Lockwood told me he believes in it, and I believe him – after all, he's the expert, and much cleverer than I am!
Actually Paul Britton did all his early profiling work absolutely free, simply to help the police, who asked him, while holding down a full time job, so I think it was unfair to criticise him for doing what he believed in for no monetary gain whatsoever. I think he's a man of great integrity and conviction, and if he did make mistakes, who doesn't?
Morse or Columbo?
Colombo every time. I never liked Morse.
Me too. Love Columbo. And just one more thing...what do fans of Geoffrey West have to look forward to in 2014
The third Jack Lockwood novel, nearly finished now, either called Sheer Fear, or Kennedy's Double, not quite decided yet. Plenty of shocks, action and thrills, I hope, and a good mystery to unravel. Jack travels to Copenhagen, Rome and Paris, but mostly set in Kent (UK), much of the time in fear for his life. It's a bit of a contentious central idea, but I hope I'm handling it sensitively. Also I'll be doing more Jack Lockwood short stories on my Jack Lockwood
blog
(http://jacklockwood.wordpress.com/)
Geoffrey, it's been an absolute pleasure to meet you round the Cauldron today and I know all Wizardwatchers will wish you the best of luck in 2014.
Thanks for having me, Wiz.
Contact:
Igor, now working for another blog. He can make his
mistakes there. Arumph!