For followers of the Wizard's Cauldron, Katie Oliver needs no introduction. Most people's odds-on favourite for global romance superstardom, Katie has been writing stories ever since she was old enough to hold a pencil.
With her star currently shining brightly in our corner of the literary firmament, I thought of no-one more appropriate than Katie to be our 100th interview.
A big fan of the old Fred Astaire and Ginger Rogers romances and later, the Stephen Curtis chickflicks "Four Weddings" and "Notting Hill", Katie is known for her light touch, effervescent humour and gentle observations of the "battle of the sexes".
As a prolific writer, Katie also is fond of long term character development, so you really get a sense of the creation of a literary world.
I'm a big fan of the way she does business and am wishing her to the top. I picked up the Wizphone and caught up with Katie in her garden somewhere on the Eastern Seaboard. Here's what she had to say to me.
Click HERE for Katie's First Appearance Around the Wizard's Cauldron
For the record, who is Katie Oliver?
Hmm…that's a good question. She's an American author who writes romantic comedy with a distinctly British twist.
What's been happening in Katieoliverworld since we last spoke?
Quite a lot of stuff has happened, actually. After over fifteen years of working, I've finally left my day job so I can concentrate on writing full time. That's something I've dreamed of doing for…well, for over fifteen years!
Yayyy!! How has everything gone in the last year or so?
It's been a tumultuous year. Back in August of last year I learned that UK Carina, a digital publisher, bought three of my books; shortly afterwards, my mother died after several mini-strokes, which was stressful and totally unexpected; there were story revisions and copy edits to complete and deadlines to meet; then, beginning in January of this year, my ebooks were published in three consecutive months – all of this while I was still working full-time.
Phew. I'm exhausted just reading that!
Looking back, I honestly don't know how I did it all, ha ha. I got up at 4:30 AM in order to get ready for work and to Tweet with my transatlantic followers. There were a couple of days at work when I locked myself in the bathroom and cried. But I kept (mostly) calm and carried on…as one does.
It's all paid off, hon. I hear you've received some great news lately?
Yes! I'm excited to announce that I'm under contract to write three more "Dating Mr Darcy" ebooks for Carina UK. Two of the books are finished and submitted to my editor; the third is half finished and is due by early December.
Two of the stories feature Natalie and Rhys, which I hope will make my readers very happy.
How did you originally get your job with Carina UK?
My agent, Nikki Terpilowski, submitted my work to an editor at Carina UK who read my manuscripts and loved them…all three of them! She offered me a contract and made me a very happy girl! Nikki Tweeted me to say, 'Check your email! Great news!" and sure enough, her email stated Carina UK wanted to buy all three manuscripts. That's the moment that writers dream about.
Your stories are set in the UK. Has that helped or hindered your US sales?
Funnily enough, it's helped. My US sales ratio is about two-to-one to the UK's. I honestly thought it would be the reverse, with more British readers buying my books than Americans. While I have a strong fan base in England, Scotland, and Wales, I think the fact that many readers (including myself) are hungry for British chicklit and romantic comedies has helped sell books in my own country as well.
You write full time. How does that feel? Is it like jumping off a cliff? Do you feel any differently than you did when you worked to support your writing?
It feels absolutely wonderful. I love waking up, knowing that I can spend all morning or afternoon (or sometimes both) doing nothing but writing. It's certainly helped with my output. I'm averaging five chapters a week – and I couldn't be happier.
Of course, it's a little scary, too. Deadlines have to be met and so I have to get the story down on paper (or on screen), regardless of what else is going on in my own life. I have to limit distractions like social media (not always easy to do!) and keep myself focused. Luckily, my husband and family get it – they've put up with my writing for so many years now, they're used to it.
So yes, writing at home full time feels different – it's wonderful, but I also expect more of myself. I don't have the excuse of "I'm working, I don't have time" any more. I have to deliver.
You are a prodigious marketeer. Any advice to new authors on the subject? What is your favourite platform?
Wow, thanks. I've never been called a "prodigious marketeer" before! I like it!
You're welcome. I sometimes think you live in Twitter.
Ha ha ha. As far as platform, I love Twitter. I can chat with readers, bloggers, reviewers, and other writers; I can Tweet book links and promos; I can Tweet jokes or silly comments or just talk to people about the things they want to talk about (in 140 characters or less, of course).
My advice to new authors? Even if you're not yet published, even if your book isn't finished, start building your platform now. Create a Twitter account. Create a Facebook author page. Create a website and/or a blog. There are plenty of free sites available; or if you want to own your content, you can run a self-hosted site. I've had a self-hosted site on WordPress.org for nearly three years, since before I was published.
I would strongly recommend you blog as often as you can, preferably at least once a week. Why? Blogging gives your readers a sense of your writing style. It helps to build your following. And it will help your name come up in search engines more often, ensuring that new readers find you.
Knowing what you know now, if Carina UK had never happened, would you self-publish?
Possibly...although I now know first-hand what a lot of work it is to put a quality ebook together, even with a publisher and a team behind me. There's marketing, cover design, editorial revisions, copyediting, formatting, online placement, promotions…it's head-spinning. I have deep respect for anyone who self-publishes, because it takes a lot of effort to produce a great book. And when you self-publish, you do most of it yourself.
It's a nightmare, Katie. But at least it's your own nightmare. I hear on the grapevine that you caused uproar with a certain word which has a different meaning in the US than it does in the UK? Care to share that with us.
LOL! That darned Rebecca Raisin, always spilling my secrets…
She's a rascal alright...
I posted a comment to Rebecca on my Facebook page a few days ago, and I mentioned 'getting off my fanny' to do something I really needed to get done. Rebecca messaged me a few minutes later, laughing hysterically. Mystified, I
asked what was so funny.
She explained that in Australia (and in England too, evidently), 'fanny' means 'lady bits,' and so 'getting off my fanny' had a very…different meaning and…oh, crap, I'm blushing again…
Needless to say, I updated my status to explain the two very DIFFERENT meanings of 'fanny', and got a gazillion likes and comments. My American friends got a real laugh out of it.
Ha ha ha. Highly amusing and bang on too. What are you reading, watching religiously, and listening to at the moment?
Right now I'm reading a hilarious book by Lisette Brody, "Molly Hacker is Too Picky," and I absolutely love it!
Lisette has nailed Molly's character…she's a smart, sassy young woman who's not about to settle for the first guy who comes along, no matter how many people – friends and family included - try to 'fix her up' with Mr Right.
I've been watching the final episodes of "Master Chef" here in the USA and I'm riveted.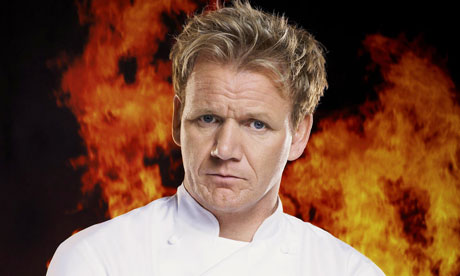 Who will win the title of Master Chef this year? Only 5 contestants remain. Who will emerge triumphant from the final Mystery Box and Elimination challenges dished out by Gordon Ramsey, Joe Bastianich, and Graham Elliot?
On my iPod I've been listening to "California Love" by Tupac and "Vogue" by Madonna, and lots of Fleetwood Mac.
I like music that gets my fanny – erm, I mean my rear end! – to move on the treadmill. "Love Shack," "Groove is in the Heart," "Life During Wartime," anything by Talking Heads or Salt-n-Pepa or the Rolling Stones – good music always gets my heart rate up!
When are you coming over to Great Britain?
I have tentative plans to cross the pond this coming spring and meet up with Rebecca and a few of the other lovely Carina UK writers in London. I'd love to meet you, too.
Love to. I'll bring my Wizard's pointy hat and magic wand. Will you be eating local delicacy mushy peas when you do?
I most definitely will! I want to try mushy peas, and fish and chips (I've heard the English version is far superior to the American), steak and kidney pie – all of that classic British fare.
And I'll want lots and lots of Hobnobs and Jaffa Cakes and Cadbury's chocolate too, of course.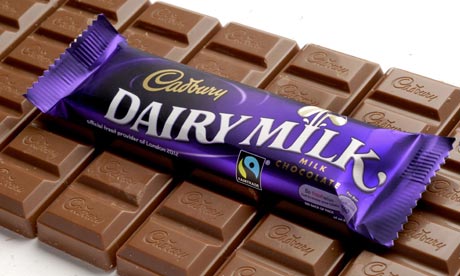 My Uncle Sid works for Cadbury. I'll bring a bucket. Katie, what are your plans for the future? When can we expect to see a new ebook?
The Dating Mr Darcy trilogy has arrived! So if any of your readers haven't yet met Natalie or Rhys or Dominic and Gemma, they can get all three books in one lovely package.
I'm also very excited to be featured as an Apple iBook of the Week on iTunes through 1 September. Readers can grab Prada and Prejudice for free, and the other two books in the series are on offer at an attractive price.
Right now I'm in waiting mode. My fourth book,
Prada and Plaid,
has been revised and returned and is in my editor's capable hands. Once the copy edits are done, I imagine this next instalment, featuring Natalie and Rhys and set in the Scottish Highlands, will appear sometime before or around Christmas, or perhaps just after. I'll keep everyone posted.
A second book is in the wings as well, this one featuring British rocker Dominic Heath and his tempestuous girlfriend, Gemma.
There are a couple of new characters that I hope readers will like as much as I do, as well as plenty of action and adventure, and a really devious villain.
And finally, the book I'm writing now stars Natalie and Rhys once again, this time in Manhattan. Rhys is opening the first Dashwood & James store in America. There are misunderstandings and stolen jewels and…well, it promises to be a lot of fun.
I'm sure it will be. Katie, it's been an absolute pleasure once again and I am sure Wizardwatchers around the world will join me in wishing you the best of luck.
Thank you so much for your wonderful support, Wiz. You're terrific.
Contact:
http://katieoliver.com
Twitter: https://twitter.com/katieoliver01
FB: https://www.facebook.com/KatieOliverWriter
Book Links:
Dating Mr Darcy Trilogy – Amazon US
http://www.amazon.com/The-Dating-Darcy-Trilogy-Prejudice-ebook/dp/B00MBM40G0
Amazon UK
http://www.amazon.co.uk/s/ref=nb_sb_noss?url=search-alias%3Ddigital-text&field-keywords=Dating+Mr+Darcy+trilogy
Prada and Prejudice–
https://itunes.apple.com/gb/book/prada-prejudice-dating-mr/id768943007?mt=11
http://www.amazon.com/Prada-Prejudice-Dating-Mr-Darcy-ebook/dp/B00GZQ5C6K
http://www.amazon.co.uk/Prada-Prejudice-Dating-Mr-Darcy-ebook/dp/B00GZQ5C6K/ref=sr_1_3?s=books&ie=UTF8&qid=1409403548&sr=1-3&keywords=dating+mr+darcy
Love & Liability-
https://itunes.apple.com/gb/book/love-liability-dating-mr-darcy/id799890012?mt=11
http://www.amazon.com/Love-Liability-Dating-Mr-Darcy-ebook/dp/B00HWZ442Q/ref=pd_sim_kstore_1?ie=UTF8&refRID=0P2BM1YF51TMJF5QK82W
http://www.amazon.co.uk/Love-Liability-Dating-Mr-Darcy-ebook/dp/B00HWZ442Q/ref=sr_1_2?s=books&ie=UTF8&qid=1409403608&sr=1-2&keywords=dating+mr+darcy
Mansfield Lark –
https://itunes.apple.com/gb/book/prada-prejudice-dating-mr/id768943007?mt=11
http://www.amazon.com/Mansfield-Lark-Dating-Mr-Darcy-ebook/dp/B00HWZ444Y/ref=pd_sim_kstore_1?ie=UTF8&refRID=1TXS2R5PM6RCKE899G8D
http://www.amazon.co.uk/Mansfield-Lark-Dating-Mr-Darcy-ebook/dp/B00HWZ444Y/ref=sr_1_1?s=books&ie=UTF8&qid=1409403637&sr=1-1&keywords=dating+mr+darcy
Dating Mr Darcy Trilogy-
The perfect trilogy for Austen-and-shopping-mad fans! Give in to your love of scandal and Prada in this glamorous collection of the Dating Mr Darcy trilogy!
Here's to love and all its complications...