Popular contemporary dramatist, Terry Tyler, needs no introduction to Wizardwatchers.
Interviewed around the Cauldron as recently as February, she proved so popular that, when I discovered that she planned to release a new work, I wasted no opportunity in reaching for the Wizphone and inviting her back.
Always great value for money and a deep thinker about writing, Terry talks to us about her latest work, her love of chase drama "24" and - in a tremendous Scoop - she tells us how old she is. Well, sort of. I interrupted her in the middle of a marathon writing session to chat and here's what she had to say...
Original Cauldron Interview with Terry Tyler
Hi Terry!
Hi Wiz! Lovely to be back.
Great to see you back on the show. Describe yourself in fifty words or less.
Describe myself? Okay….I am the sort of person who finds it impossible to describe herself, other than to say that I am five feet five inches tall and have badly greying brown hair that is artfully made blonde by some nice ladies up the road! There – 43 words!!
Tell us about your new release, Kings and Queens.
Kings and Queens is the 7th novel I have published on Amazon, and is my most ambitious work to date. It tells the story of Harry Lanchester, a charismatic property developer, and six women with whom he becomes involved, over a period of 35 years. It just happens to mirror the story of Henry VIII and his six wives, but you do not have to know anything about that period in history to enjoy it, as it is, essentially, a contemporary novel in the romantic suspense/drama genre.
For any 'Tudor virgins' who would like a brief outline of the life of Henry VIII, I have supplied a link at the beginning of the book to a short bio, posted on my blog. A couple of the reviews so far have said that it's been very helpful, and they've kept flicking back to it, which has increased their enjoyment of the book.
The alluring, ill-fated Ann Boleyn
There are references to the Tudor court both serious and amusing; for instance, Annette Hever, whose historical counterpart is Anne Boleyn, does lose her head, but not at the hands of a French executioner…! Oh, and a rock band called Traitors' Gate…
Traitor's Gate on the banks of the Thames
What was your main reference work? And did you enjoy the research?
I already knew a lot about the basic story, but needed to know so much more, mostly about the women themselves. My main reference work was David Starkey's book 'Six Wives'. I also re-read a couple of Phillipa Gregory's Tudor novels, and watched a few of Starkey's documentaries. Did I enjoy it? Oh, yes! I read that sort of thing for pleasure anyway.
In Kings and Queens, did you worry that there were too many characters for Indie?
I am not sure what you mean by 'for Indie' – are people who read 'indie' books less able to cope with large casts???!! There is not a particularly large number, I don't think; you can't write a novel that spans 35 years and involves a large nationwide company and many relationships, with only six characters! Some are only mentioned once or twice; they are referred to, rather than becoming a part of the story; I do know what you mean, but you don't have to remember the names of the 'walk-on parts' anyway.
Tolstoy classic; metaphoric, boundary-jumping
cipher for anything long and complex, particularly reports at
work and essays at school.
(e.g "Don't spend too long on it, Gerald- I'm not looking
for War and Peace.")
500 speaking characters to remember.
And was it a risk to write a 120,000 word novel in today's dumbed down chocolate chunk bite-sized literary environment? Were you trying to make a point?
I don't think 120K words is that long, and, dear Mr Wizard, I wouldn't spend months writing a novel to 'make a point'. Now, stop stirring your cauldron in that 'pardon me for breathing' sort of manner! It's the size it needs to be to tell the story, that's all. One review said that there is no padding and (hurrah) no dull bits. In other words, it's all relevant and there are no long descriptions. I divided the book into six parts and there is plenty of variation, as it is told from various points of view.
"But people who can only cope with soundbites probably wouldn't read my books anyway!"
Amen, Terry.
Now, would you have written Kings and Queens had the TV series The Tudors - with the "hot" young Henry VIII as a muse - never existed?
Totally lush though Jonathan Rhys-Meyers is, he was not my muse!!!! I've always loved the story, and been fascinated by how different the six wives were. I will admit, however, that the idea popped into my head whilst I was watching an episode of the show on Netflix, last summer…
Who is your favourite character in the book? And why?
I can't pick just one. I liked Hannah (the latter day Anne of Cleves); she seems to be most people's favourite. I like her just because she's a nice lady!! I also like Erin, who will become Queen Elizabeth I in the sequel, because she is wild and not 'girly'. I was fond of the mysterious Luke Bromwell, alias Thomas Cromwell, who at first seems to be just a ghastly upstart.
The Guardian Reviews Hilary Mantel's Play about Thomas Cromwell
And I had a certain affection for Annette, the 20th century Anne Boleyn, always the most fascinating of Henry VIII's wives, I think. And dear old Tom Morley (aka Sir Thomas More) and Kate Latimer (aka Catherine Parr) … darn, that's six already!
So come on. Are you converting Kings and Queens to paperback? I hear the old school are hammering down the doors of your house with crazed eagerness?
If not…why not?
Yes, I will, when I get round to it. I've never been one of those 'I must see myself in print' writers, but I am proud of Kings and Queens, and I think it kinda merits the bother. But I need to get… round to it…!
Are you influenced by the blockbuster novels of the seventies – Robbins, Collins, Conran's Lace etc – long books that grabbed a reader and never let go for a second?
No.
Ooops, er,okay. Sack the researcher again...
Oh, sorry, you want a more detailed answer?! As I said earlier, 120K isn't that long. The average novel is about 95K, I think, and there are plenty longer. I've never read a Harold Robbins, love some by Jackie Collins (in particular 'Chances'), and skip-read much of Lace. I don't have any preference for books that are of a certain length; that's never a consideration when I choose reading matter.
If you were forced at gunpoint to write in another genre:
a)

What genre would you choose?
b)

Would you find it easy?
I'd write historical fiction, which I plan to do at some point in the future anyway, as I've rehashed (in my head!) an idea I had over 10 years ago but knew I wasn't up to writing, then. I now feel ready to do it, and I hope to make a start on it after I've written the sequel to Kings and Queens, which will, I think, be called Last Child, and will, cross fingers and touch wood, be ready by about March/April next year. Um, I haven't started it yet!
You are known as a relentless marketeer who works incredibly hard to promote your work. Many writers find the fifty hours a week on Twitter and FB an unbearable grind with limited reward. Are there any short cuts to marketing success?
a) Am I really? b) If anyone is spending fifty hours a week on Facebook and Twitter I'd suggest a cold shower and a walk in the park, and c) It's all about whether or not what you do is effective, and identifying what is and what isn't.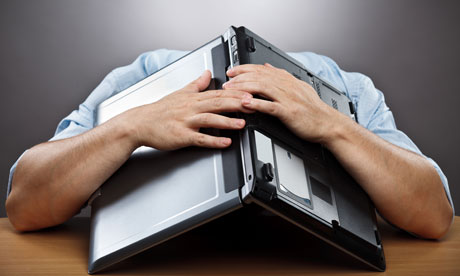 Some people manage to sell without much marketing, and good luck to them. Some people do loads of marketing with no success. Some do an average amount of the first with an average amount of the second. I'm in the third group so am perhaps not the person from whom you might obtain a satisfactory answer to this question. It also depends on your definition of success. Someone who sells 10 books and gets two new reviews a month might consider me very successful.
"However, the authors who rake in enormous royalities from books entitled 'Pink Sparkly High Heeled Christmas Bake-Off at the Feel-Good Cupcake Café", "Madcap Secretary in Jimmy Choos Meets Handsome Rich Bloke Who Thinks She's A Bit Of An Idiot At First But Admits His Love For Her In The Penultimate Chapter", and "Virgin Housewife Discovers Previously Unsuspected Fetish For Lesbian S&M" probably regard me with pity".
Hahahahahahahah...love it...oh well, its always been the same. Anyway, w
hat job would you do if publishing opportunities ceased to exist and everyone stopped reading?
I'd like to be a female Jack Bauer, but without the torture in the Chinese prison. I'd probably have to sort me knees out, first, though. And organise some portable hair straighteners.
How old are you?
Come on, you're possessed of magic powers, you should be able to tell me! If I drink some of the soup in your cauldron, will it make me regain my youth, whilst still retaining the wisdom of my years?
I think the ladies behind me are waiting for your services...
Ah! This batch is custom made...I'll make some more later...
Hey… I'm feeling different…. d'you know, I think my arthritis has gone… and my saggy jowls… quick, pass me a mirror!
It's worked! I'm 18 again!
Haha, love it when a plan comes together! So, what:
a)

TV series have you been watching recently?
Just watched the last series of 'Vikings'. Top stuff! Currently into Game of Thrones and 24, as should any right thinking person be. I've also re-watched Trailer Park Boys, always a goodie!
b)

Music have you been listening to?
Very little. Odd bits of Miles Davis, Billie Holliday and Nat King Cole that husband puts on. I'm usually writing, and I have to write in silence.
c)

Books have you been reading?
Little time for this, lately, too, alas! After I've finished The Night Porter by this bloke called Mark Barry (which is terrific), next on my list is a novella called Mantequero 2, by Jenny Twist, because I read the prequel, a short story, which was extremely good, then A Single Step, by Georgia Rose.
Good choice. I've just started talking to Georgia and this is on my TBR list. Switching media, are you going to Download to see the 'smith?
Nah. I've seen Aerosmith about ten times in my life already, and I've kinda done travelling miles and miles to sit on the grass and get pissed while watching some tiny little matchstick men miles away on a stage.
Who is your favourite character on Breaking Bad and why?
Walt, of course. Why? I've just got this thing about Bryan Cranston. That hat, that hat…
The current female Jack Bauer - Renee Walker
Breaking Bad or 24?
A hard one, but I have to go for 24. They are, in my opinion, the best two TV series ever made, but 24 just gets the top spot.
I've never seen 24, but I agree with you on BB. And finally, what do fans of Terry Tyler have to look forward to in the coming year?
I am currently writing a novella called Round and Round, which I hope to release some time in July. It's about a third of the length of one of my usual novels, and is on the 'Sliding Doors' theme; my character Sophie is at a difficult time in her life, and looks back 15 years to a time when she had a big decision to make. She had four choices; four men, four different lifestyles, and she can't help wondering what if…. Talking of other genres, this actually has a paranormal edge to it, which is new territory for me. I'm not that confident about it, actually. The paranormal bit, I mean. Angels, and that.
Terry, once again, its been an absolute pleasure to see you around the Cauldron and I know that Wizardwatchers reading this will wish you all the best with this epic novel.
Many thanks, Wiz, for inviting me to your Cauldron once again.
Could you go a bit easier on the eye of newt next time, though? That soup was a bit… chewy…
Contact -
see original interview for Terry's Social Media
Buy Kings and Queens Here
http://www.amazon.co.uk/Kings-

Queens-Terry-Tyler-ebook/dp/

B00JX5ZU30/ref=la_B00693EGKM_

1_8?s=books&ie=UTF8&qid=

1398424104&sr=1-8






http://www.amazon.com/Kings-

Queens-Terry-Tyler-ebook/dp/B00JX5ZU30/ref=sr_1_1?s=books&ie=UTF8&qid=1398406340&sr=1-1&keywords=kings+and+queens+terry+tyler
Rejuvenation Potion For Sale (but not the Cauldron - one went on
Bargain Hunt for £300!)


Ann Of A Thousand Days
Cast of brilliant moral twisting crime drama, Breaking Bad, celebrate their EMMY.
Also won a BAFTA on
Monday night.