Jasmine Bath, author of the widely acclaimed No-One's Daughter, speaks to the Wizard from somewhere in the United States. Due to the sensitive nature of her book, - a harrowing memoir of child abuse and poverty throughout her childhood in the nineteen seventies, her true identity is obscured, and she relates to the world through the medium of a Jasmine leaf
Widely cultivated for its flowers, jasmine is enjoyed in the
garden
, as a house plant, and as cut flowers. The flowers are worn by women in their hair in southern and southeast Asia. The delicate jasmine flower opens only at night and may be plucked in the morning when the tiny petals are tightly closed, then stored in a cool place until night. The petals begin to open between six and eight in the evening, as the temperature lowers. (From Wikipedia)
Who is Jasmine Bath
Excellent question that I'm still trying to find the answer to. Will have to get back to you on this one!
Whereabouts in America do you live? Is it any good? What can someone from the UK see there which they will remember?
I live in the Midwestern area of the US, in a suburb of a large metropolitan area, only a few miles away from a major US river. Living in a river basin means living with crazy high humidity levels all year round which can make living here less than good at times, especially if being able to breathe normally rates high on your priority list.
The Mid West
There are many things to see and do here that anyone from the UK would enjoy and remember. We have a world famous roller coaster park, ancient Native American burial grounds, a well known zoo and some of the top hospitals in the country.
What do you do for a living?
I worked as an accounts receivable manager and as an ombudsman for the state's department of aging until I decided that I needed to devote all my energy to raising my children. While the kids were growing up I did some freelance writing and was published in different venues under different pen names. Now that the kids are all grown, I've taken writing off the back burner and am concentrating on it as a full time job.
Tell us about your work as a writer? What is your book and what is it about?
My work as a writer involves writing what I know. My life seems to have just a tad more bizarre twists and turns than some others, which often results in some of my truths being stranger than some fiction.
Ex spin doctor Alistair Campbell wrote a best selling memoir
based on his fight with depression
My book, No One's Daughter is about incidents from my childhood back in the 1960s and 70s. At that time child abuse or even domestic abuse was viewed as 'personal family matters' that most people, including the authorities, turned a blind eye to for the most part. As a kid, having adults ignore my body covered in bruises or seeing the women in my family hiding their black eyes with over-sized sunglasses was not an uncommon thing.
Do you read memoir?
I do but I've come to be more cautious in what I read within the memoir genre, completely out of self preservation. I think that for abuse survivors, too much memoir reading can be an unhealthy thing.
Memoir about crack addiction in New
York
How did you feel on completion and publication of your work? Was it cathartic?
Writing each and every chapter was amazingly cathartic. Once I put the chapters in order and it became a 'book,' it felt like the beginning of having peace with the past. Once it was published, the past really was a closed book.
Did you read Prozac Nation by Elizabeth Wurzel? Were you influenced by that genre?
No, I'm not familiar with that title. I would guess that it has something to do with depression and prozac…?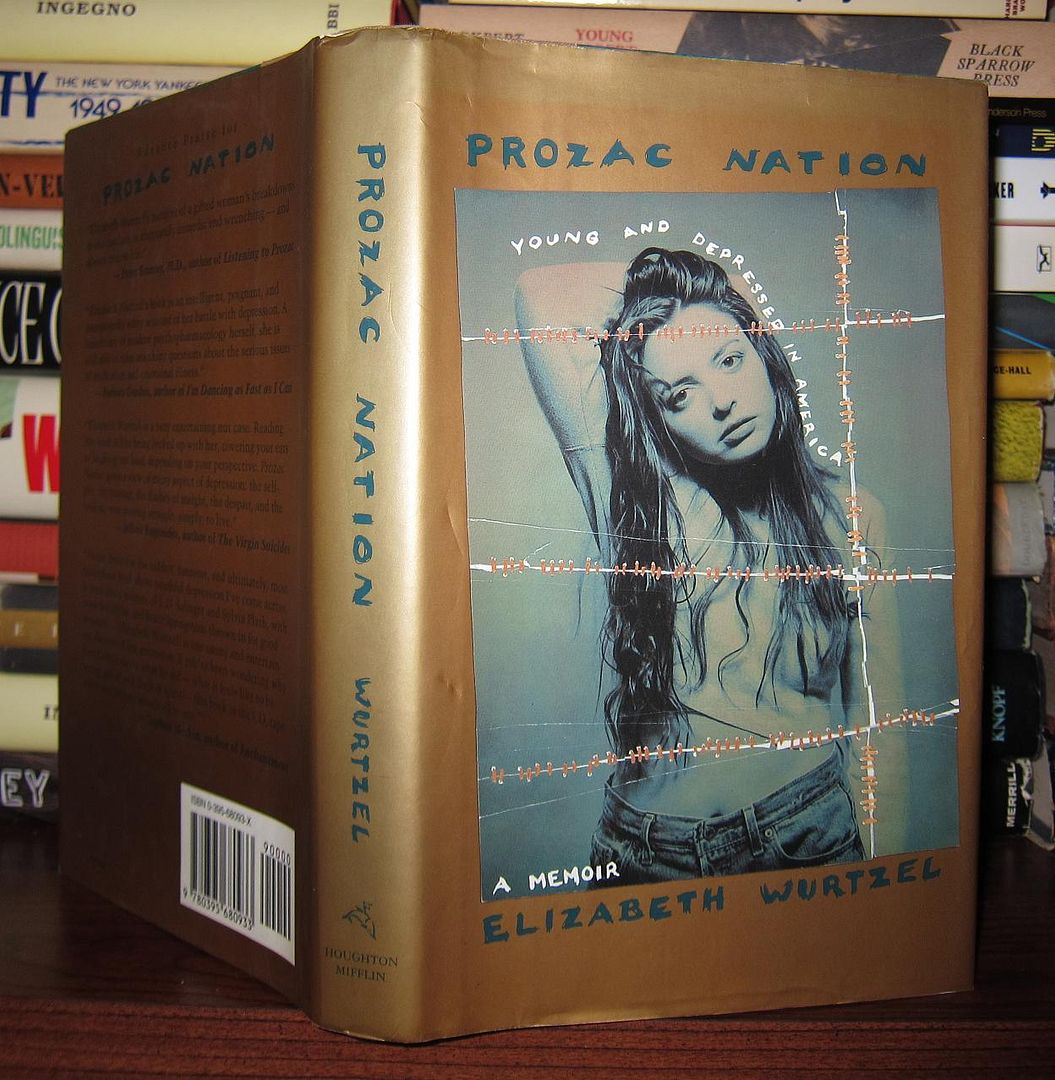 "Faction" - a fictionalised account of a real incident of
a young girl's depression
I fought most of my personal internal battles with two wonderful mental health professionals, a psychiatrist and a psychologist. I have a severe avoidance when it comes to any type of drug, particularly mood altering, due to being a complete control freak.
Have the audience been supportive?
Amazingly so. I can't ever thank people enough for the kindness they've shown me.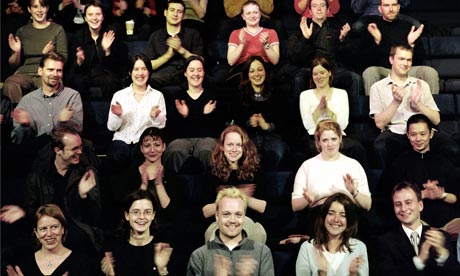 Are you writing anything else?
I have several projects in the works but not sure when they'll be completed or if they'll be published under another name.
If a reader was suffering similar issues right now, to yourself, what would you recommend?
If a reader is currently living under similar circumstances, I would plead with them to reach out to someone who can help them, to not accept it, to do whatever they have to do in order to be in a safe place.
If a reader is an abuse survivor, I would want to encourage them to do what they feel is needed in order to protect themselves from the people who have hurt them in the past, even if that requires cutting all ties with them, even if their abuser was/is family. Again, reaching out to a professional for help can work wonders.
Speaking survivor to survivor, I would want to them to know that the past is over, to remember the good things, accept the bad things for what they are and go on to create a beautiful life of your own. The most important thing I do for myself when the past tries to haunt me is to be thankful that it's over and my life is based on my own choices now.
Trapped on a desert island, you discover a magic sack. In the sack, you find two books, a CD and a DVD plus player and generator. What would you like them to be?
Writing Down the Bones by Natalie Goldberg
On Writing-A Memoir of the Craft by Stephen King
I would want the CD to be Van Morrison's Still on Top.
As for the DVD, "The Color Purple" because it's a bittersweet reminder of what the love between two sisters should be, something I greatly miss.
You are a big tweeter. A) what do you think of it? And b) what do you think of autobots?
Twitter reminds me of a never ending merry go round that you can never quite break free from. 'You can check out any time you'd like, but you can never leave.' Such is the life of an indie who must promote their work…
Autobots? I use an auto tweet service so I can have a life outside of Twitter. I schedule tweets regarding my own book but I also promote other authors as well. The automated DMs, however, drive me crazy, I don't use them and rarely do I read the ones sent to me.
What did you have for supper last night?
Cincinnati style chilli. One of my favorite foods!
And finally, what do fans of Jasmine Bath have to look forward to in 2014?
Oh, the year is still very young so it would be impossible to say but I'm hoping that it's a great one for not only myself, but for everyone. We're all past due for a wonderful year!
Contact:
No One's Daughter - US Sales
No One's Daughter UK Sales
https://www.facebook.com/jasmine.writer
https://twitter.com/JasmineAuthor